sightseeing
There are a number of popular sightseeing spots close to IBUKU,
including two World Heritage Sites.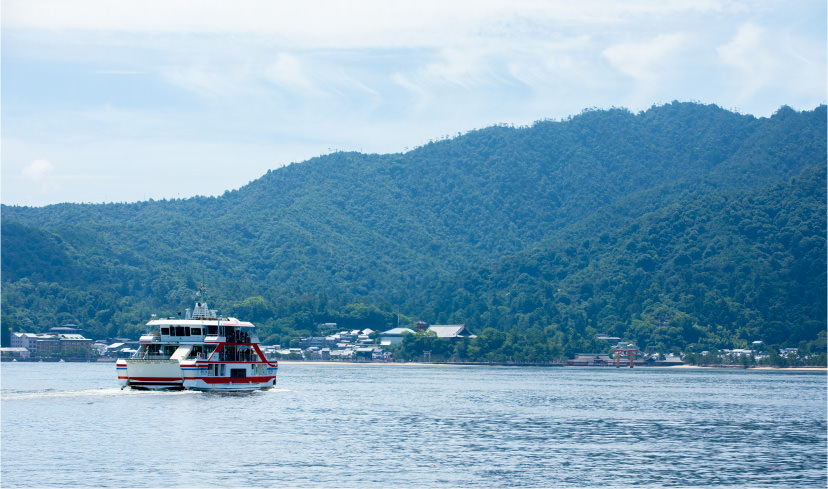 Miyajima, Island of the Gods
As the only shrine in the world constructed above the surface of the sea, Itsukushima Shrine is registered as a World Heritage Site and each year receives large numbers of visitors from around the world. Before crossing over to Miyajima, from the opposite shore enjoy the sight of the Great Torii Gate of Itsukushima Shrine as it blends seamlessly with the sea and sky, and all of nature. IBUKU is located on the opposite shore from Miyajima, and guests can reach the Miyajimaguchi Ferry Port in around 10 minutes by car.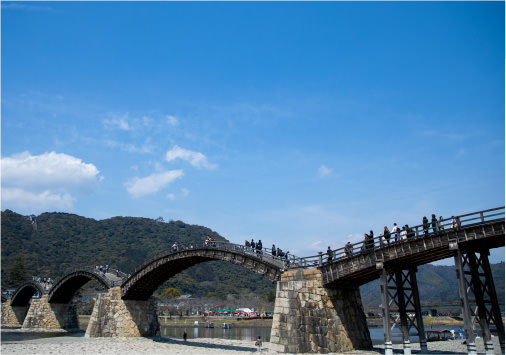 Kintaikyo Bridge
Kintaikyo Bridge is one of the top wooden bridges of Japan. The structure is composed of five sections (the middle three of which are arches) and is extremely unique in the world and has impressed many experts for the skill of its construction. The scenery changes with the seasons, and in particular many visitors come in the springtime when the cherry blossoms are in bloom.
■ 30 minutes by car from IBUKU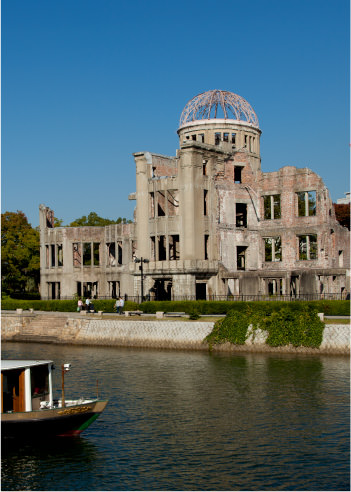 Atomic Bomb Dome
This building was designed by architect Jan Letzel in 1915 as the Hiroshima Prefectural Industrial Promotion Hall. The building was destroyed by the atomic bomb and the exposed metal framework of the building has been preserved as a symbol of world peace. Nearby are also a memorial monument and Hiroshima Peace Memorial Museum.
■ 40 minutes by car from IBUKU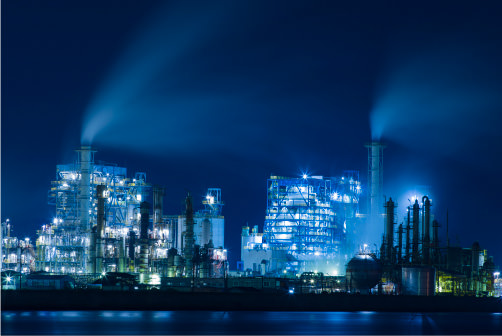 Otake factory night views
The neighboring city of Otake is home to the first petrochemical plant that was constructed in Japan. The complex network of exposed pipes is illuminated at night, producing an impressive otherworldly sight like a space outpost that is completely different from its daytime appearance.
■ 15 minutes by car from IBUKU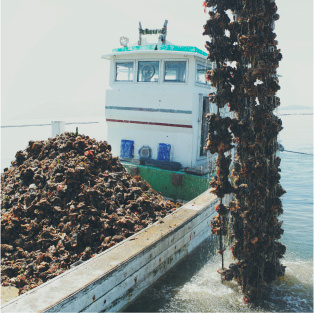 Ono Seto oysters
The coastal road (National Route 2) running for around 10 km from JR Miyajimaguchi Station to IBUKU is known as the Ono Seto Kakikaido (Ono Seto Oyster Highway), with around 30 oyster businesses operating in the waters offshore. Ono Seto oysters are known for their high-quality and firm meat, and the Ono Oyster Festival is held each year in early February.
■ 15 minutes by car from IBUKU